HOW MUCH ARE CALGARY REALTOR® FEES?
Free REALTOR® Commission Calculator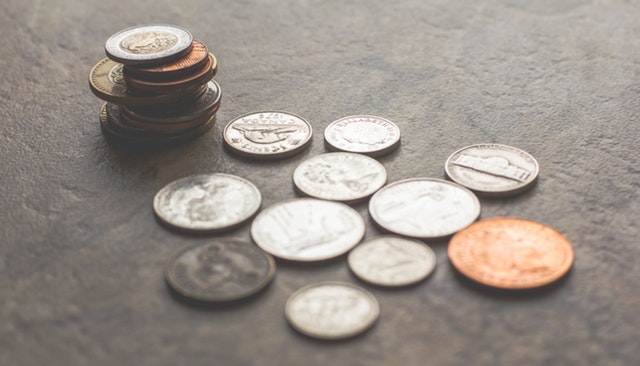 This is your quick guide and calculator for Calgary REALTOR® fees and commissions. One of the most common questions a real estate agent receives is "what are your fees?". Rightfully so because selling your home is a big decision and hiring the right REALTOR® with a clear fee structure is important.
Unfortunately, the fee structure and commissions in the real estate industry can lack clarity and sellers are oftentimes left confused as to how the fee structure works, who pays, and when.
When hiring a REALTOR®, you are pairing with a service provider who is here to do a number of tasks including, but not limited to, marketing your property, negotiating on your behalf, simplifying the process, and helping you make a smooth transition to your new place. For the purpose of this article, we will focus primarily on the financial side of buying or selling a home in our city.
*Note there is no set or standard fee structures in Alberta, and this information is to be used solely for reference purposes. Depending on your real estate team, agent, or brokerage, the fee structure and service offering can vary.
Often times, REALTORS® aren't necessarily thought of as business owners and providers, so the fee discussion can be strained. It is vital that everyone has a clear understanding of the fees and where the commissions (can) go.
Think to the last time you were at the grocery store looking at two different loaves of bread. Let's say that you have narrowed your selection down to two seemingly identical brands. Everything about these items appears to be the same: the number of slices, amount of flower, everything. The one difference is one is priced at $5 and the next one is $3. All things being the same, 9 out of 10 shoppers are going to select the $3 bread. This is the value-based argument. If the value is the exact same, then the consumer is likely going to select the lowest priced option. Simple!
Now, let's pretend you look more closely and the $5 bread is actually double the size, is loaded with fibre, has substantially better nutritional facts, and is freshly baked that day. On closer inspection, the $3 bread is squished, loaded with sugar, and is 1 day away from expiry. Now, which one do you choose? This is the perfect way to look at REALTOR® fees in Calgary and area. The value of the service needs to be there. There needs to be some level of a return that is important to you as the customer. There isn't one way that is right and one way that is wrong, there are just different structures, with different offerings, leading to potentially different results.
Your Calgary REALTOR® should be able to fully explain their fees and show you how they achieve the result that you are looking for. This needs to be an honest and transparent discussion so everyone is on the same page. Never rush over the fee section of your meeting with your REALTOR®.
Calgary REALTOR® Fees Explained
BUYER'S REALTOR COMMISSION
In most cases, the seller will compensate both the listing REALTOR® and the buyer's REALTOR®. This seems simple but it is far from it. Of course, it is up to the seller if they wish to provide compensation (and how much) to the buyer's REALTOR®. In most cases, sellers choose to offer the general going rate to a buyer's REALTOR® to help incentivize their sale. In no way should an agent not present or show your home because there is a reduction in fees being offered. Not only is this not ethical, but it's also not necessary.
In Calgary, Alberta, we have agreements where the buyer's agent enters into a contract with their buyer. In this agreement, their fee is stipulated. If the compensation provided is not the same as the amount as the buyer's REALTOR® is stating as their fee, the buyer can make up the difference (if decided) or potentially their full fee can be requested from the seller.
On first glance, most buyers are concerned about potentially needing to compensate their agent, however, a seller offering commission has this amount wrapped into the price on MLS. For example, let's say there are two sellers, both listed at $500,000. Listing 1 is offering $9,500 to a buyer's REALTOR® and listing 2 is offering nothing. If that is the case, then (theoretically) the buyer should be able to purchase listing 2 at a discount because the first listing has commission wrapped in while the second one does not. For example, if the buyer purchases at a $9,500 discount and compensates their agent directly, then you are at net zero.
This conversation should be had between the buyer and the buyer's agent to avoid any confusion as you move through this exciting process.
If you are the buyer, your REALTOR® should be providing enough value to you in order to be worth their commission, because either way, you are indirectly or directly compensating your agent.
It is important to note that fees are typically based on a percentage of the final sale price of a property. As the price goes up, so do fees. On first glance, you might say, "wait a minute, doesn't that mean my REALTOR® will receive more if I pay more?" Technically yes, but this amount is so negligible that it is much more valuable for the REALTOR® to create a bond/client for life with the buyer than it is to make an extra couple of bucks on a transaction. REALTORS® should be running their practice as a business and the lifetime value of a trusted client is exponentially more valuable than a few extra dollars on a transaction. That is why as a buyer, your agent is here to negotiate diligently on your behalf.
Discuss with your REALTOR® how they plan on helping you purchase a home and ask them what services are provided. In today's world, MLS makes finding homes fairly straightforward, so beyond the MLS system, how is your agent going to provide the value needed for a smooth transaction?
Ask One Of Our REALTORS® Today
SELLER'S REALTOR® COMMISSION
Since the buyer's REALTOR® is usually compensated by the seller, commissions aren't usually at the forefront of a buyer's mind throughout the process. On the other hand, sellers are very concerned about REALTOR® fees. That is because, in most cases, the seller is paying both their agent's fee as well as the buyer's agent's fee.
How this works is an amount is agreed to by the seller and their REALTOR®. This amount is stipulated in the listing agreement. The agreement should go into detail about the amount of the fee that will be offered to the buyer's agent/brokerage. In most cases, this fee is taken off the proceeds of the sale so you rarely write an actual cheque for the amount. For example, if your home sells for $500,000 and you have a mortgage of $200,000, then you would be left with approximately $300,000. Here the $300,000 would be sent to you from your lawyer, minus any fees (REALTOR® fees included).
For amounts, fee structures are typically a percentage of the final sale price. As your sale price increases, so do fees. Therefore, naturally built into the system is motivation for both seller and listing REALTOR® to achieve the highest price. If you read through the buyer's section, you will see that for almost all REALTORS® it's much more valuable to overdeliver with their client given this is a relationship based business, so the swing in commissions during negotiations is usually negligible and the agents are both working hard in their client's best interest!
As you know fees can vary, however, in your search in Calgary and area you may commonly see a total commission of 7% on the first $100,000 and 3% on the balance of the sale price (plus GST).
GST is payable on commissions as it is a service, however, GST is not payable on a resale home as long as it is not new or substantially renovated.
You will hear this called a number of different terms, mostly, you will hear "7 and 3" (or 7%/3%), industry jargon for 7% on the first $100,000 and 3% on the balance of the sale price.
So, how does this work? If you sell your home for $500,000 then the amount would be $19,000. Again, this is a sliding scale, so if the sale price is $200,000 the amount would be $10,000. If your sale price is $1,500,000 the amount would be $49,000.
-- If you would like to find out what this amount is, feel free to use the calculator below.
Commission Calculator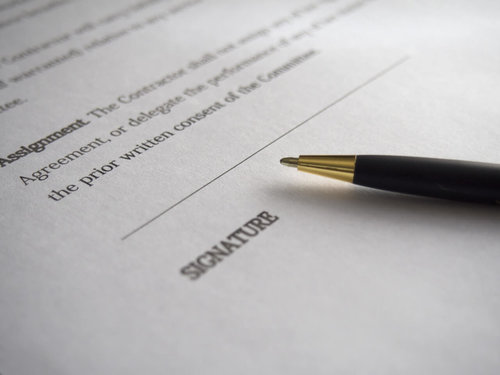 Let's take a deeper dive into where the commissions go. Since the seller is paying the fee, the conversation about how the fees work is very important.
Typically, half of this is offered to the buyer's brokerage (or REALTOR®). Therefore, if you split 7% on the first $100,000 and 3% on the balance of the sale price in half, you have the following (using a $500,000 sale price)
Seller's Side: 3.5% on the first $100,000 and 1.5% on the balance of the sale price ($9,500)
Buyer's Side: 3.5% on the first $100,000 and 1.5% on the balance of the sale price ($9,500)
Total: 7% on the first $100,000 and 3% on the balance of the sale price ($19,000)
Note, in most cases, if your home does not sell, then commissions are not payable, so there is strong inherent motivation for your REALTOR® to sell your home. Both financially and because they would like to earn your business for life.
Please feel free to Ask One Of Our REALTORS® Today if you have any questions about the math.
This is no small investment and it should be looked at as an investment. It's not just the cost of doing business - it should be a true and honest investment in order to lead to a return for the seller. Therefore, approaching a listing haphazardly is a mistake and choosing your professional wisely is crucial.
Now, where do those fees go? This is the million dollar question and the part where differentiation, marketing, and service all come into play.
One of the greatest misconceptions in real estate is that the $19,000 from a $500,000 sale goes right into the REALTOR's pocket and they go buy a few new pairs of shoes and a trip to Mexico. Although we can't speak for all REALTORS, the respected agents that we know do not do this at all.
We already know that half of the fee is off to the Buyer's Side (3.5%/1.5%), so going back to our example $9,500 is removed. That leaves $9,500 for the Seller's Side.
The real estate agent is a business owner, so just like when you buy a car, the sales associate does not receive the $25,000 for the car you purchased, your REALTOR® does not receive the $9,500 from your successful sale. The fees that REALTORS® are required to pay are substantial. All agents have to be part of a brokerage and pay fees in exchange for brokerage services, so the office will have a portion (there are many different structures with a combination of monthly fees and deal splits and fees). The licencing fees are quite substantial in real estate and REALTOR®s pay for their local board, provincial association(s), federal association(s), and insurance.
Now your REALTOR® needs to market your property like no other! They need to pay for a number of services to drive buyers to the property and differentiate the home in the market. In your agent's marketing plan, you may see professional measurements, professional photos, 3D tours, floor plans, videos, graphic design, staging services, online advertisements, paid social media promotion, signage, marketing materials, and the list goes on. This is almost always the full responsibility of the REALTOR® or real estate team. These costs can be quiet high with agents spending upwards of around $2,000-$4,000 (approximate and usually dependent on property price) on marketing.
Wrap the fees into this plus other expenses and deductions such as gas, office rent and income tax, and the remainder is what is left for the REALTOR®. Therefore, a chunk of the $9,500 can be used up quite quickly.
How about if the listing does not sell? Especially in a tough market this is quite common. You can imagine the let down when the listing does not sell for both the seller and agent. The agent is still responsible for the investment on their part plus the time. However, the seller is in the same boat in these situations, they were not able to sell their home and this could be heavily impacting them.
The REALTOR® wants to get the seller the most money possible with the least amount of hassle for the seller. The marketing and services are meant to do just that: increase the final number a seller takes home even AFTER commissions and facilitate the transaction.
If you are saying "yeah, but what about the Buyer's Side that receives $9,500 and didn't need to pay for marketing?" We hear you! The Buyer's Side will usually have fewer expenses out of pocket, but time is the main investment (and not to forget gas and car expenses). Most agents do not want to rush buyers and want to make sure they are making prudent buying decisions. This can mean months if not years working with some buyers to find the right home. This can mean showing after showing on evenings and weekends. There are those that buy after 2 showings but also those that never buy after 60+ showings - in the end, it tends to even out!
Conclusion
REALTOR® fees are not the most straightforward investment that a seller or buyer will make and they are not a small amount. That is why understanding the fees and knowing how the structure works is crucial for both buyer and seller. Fees should be fair and honest, furthermore, your REALTOR® is there to walk you through how fees work and they need to present how there is value in their fees. Just like the $3 bread or $5 bread, fees are value based and the consumer should ultimately end up ahead with the help of a top agent.